La historia de Dokken comienza a finales de los 70′s, cuando el guitarrista George Lynch y el baterista Mick Brown se juntaron con Don Dokken como vocalista y Jim Monanteras como bajista temporal para formar Xciter y grabar Back in the Streets con Carerre Records.
En 1978 Juan Croucier remplazó a Jim Monanteras en el bajo, el mismo año que la banda publicaba los singles: "Hard Rock Woman" y "Paris is Burning". En 1981 Don parte a Alemania y cambia el nombre del grupo a Dokken, entonces graban su primer álbum llamado "Breaking The Chains" en 1982. El disco se hace bastante popular en Europa, pero no así en Estados Unidos.
Después de un tour por Alemania, en el que lograron una gran amistad con la banda local Scorpions, consiguen un contrato con Elektra Records, que re-editó "Breaking the Chains" en 1983, y Jeff Pilson se integra como el primer bajista oficial sustituyendo a Juan Croucier que dejó la banda en 1982 para unirse a Ratt.
1984 fue el año en el que debutó realmente Dokken, pues se publicó el 13 de Septiembre el álbum "Tooth And Nail", que se convierte en un suceso con los singles "Just Got Lucky", "Alone Again" y nuestro Temazo! "Into The Fire" , vendiendo más de un millón de copias sólo en Estados Unidos y alcanzando el puesto #49 en las listas de éxitos.
Video Oficial: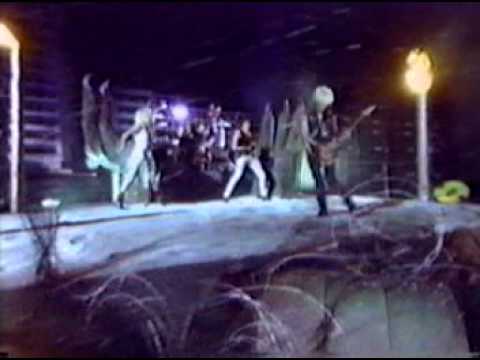 Philadelphia '87: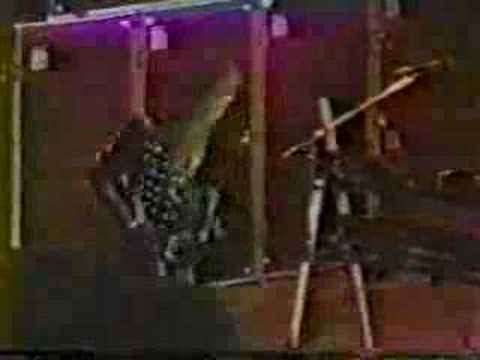 Letra:
You weave your spell, your eyes they beckon me
Your lips they speak, lies and misery
I know it's wrong, but I can't turn away
The flames draw near, they're telling me to stay
Into the fire I'm falling
Into the fire I'm falling
Into the fire, into the fire
Into the fire I'm falling, into the fire
Your love burns bright and yet the flames are cold
This time I fear you won't be back no more
When will it end, your love consumes my soul
Into the fire I'm being tempted once more
Into the fire I'm falling
Into the fire I'm falling
Into the fire, into the fire
Into the fire I'm falling
Take me back where I came back
Don't wanna see your face no more
You broke my heart now it's not the same
I'm falling again, I'm falling again
Into the fire, into the fire, into the fire
Iinto the fire, I'm falling again
Into the fire, into the fire I'm falling again
Into the fire I'm falling
Into the fire, into the fire, into the fire
I'm falling into the fire