Banda americana formada por David "Rock" Feinstein (guitarra, voces), Garry Bordonaro (bajo, voces) y Carl Canedy (batería).
Feinstein, primo del grandioso Ronnie James Dio con el cual compartió formación con Elf, decidió crear su propia banda más cercana al heavy metal y más alejada del original sonido blues rock de Elf. Y asi nació The Rods.
El primer álbum "Hard Rain" fue originalmente lanzado de manera independiente en 1980 para firmar al año siguiente con Arista Recods que regrabo y relanzó el disco llamándolo simplemente The Rods. Wild Dogs, su segundo larga duración seria lanzado en 1982 siendo reeditado en 2004.
Su tercer álbum fue lanzado en 1983 bajo el título In The Raw. The Rods estaba en su punto álgido y en 1984 Canedy y Borbonado tocaron en el álbum de Jack Star: Out Of The Darkness junto a Rhett Forrester (Riot) y Gary Driscoll (Rainbow). Ese mismo año editarían su mejor álbum Let Them Eat Metal, título que da nombre al Temazo semanal. A este le siguió el directo The Rods Live.
Ya en 2008 The Rods anunciaron su vuelta a los escenarios y actualmente siguen metiendo caña.
 Live at The Haunt: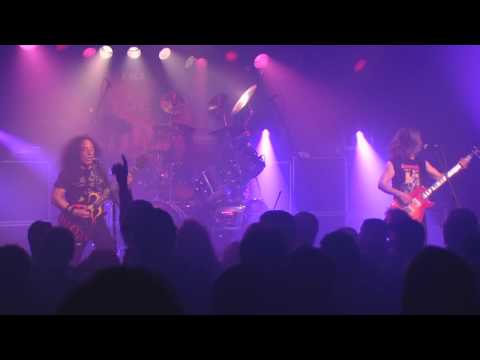 Letra:
Everybody wants rock and roll
'Cause it gets them through the night
Just turning on the radio
You can't get enough with a heavy appetite
It's coming down like a freight train
I need a sound like a jet plane
Turn it up till it's so loud
Like it or not, that's all I can say
E.A.T.
Let them eat metal
Let them eat metal
Let them eat metal
Let them eat metal
So if you're looking for a handout
You better come to my place
I'll dish it out till it's all gone
Don't get me wrong, listen, here's what I say
E.A.T.
Let them eat metal
Let them eat metal
Let them eat metal
Let them eat metal
Let them eat metal
Let them eat metal
Let them eat metal
Let them eat metal